Agricultural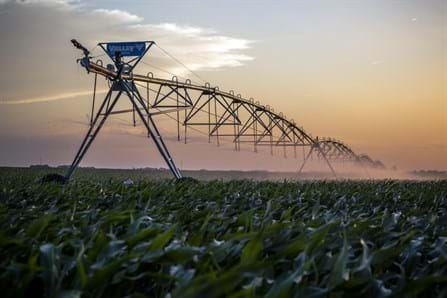 Water capture, storage and movement is an essential part of agricultural and rural life.
At GIWS we understand the importance of having your equipment working efficiently and effectively at all times.
As preferred suppliers for a full range of quality brands we can provide you with practical advice, prompt service and the right product for your individual needs.
We supply, service and repair all major brands of pumps including:-
Grundfos, Southern Cross, Mono, Lowara, Dab, Onga & Davey.
GIWS covers all of your irrigation needs, including:- Dripline, Sprinklers, Travelling Irrigators, Big Gun Sprinklers, Valley Centre Pivots, Linears & Controllers.
Speak to one of our team about your specific needs. We are happy to come on site, to assess your existing equipment, ensuring you get the best solution for your particular needs.
Poly pipe welding and pipe laying services are carried out by our fully qualified installation team.
Water Tanks, including fittings, pipework and pumps for all applications.
Fire Fighting Pumps and all necessary hoses and accessories.
Our qualified team can assist you with the complete package. From design, supply and install to ongoing service and maintenance. GIWS welcomes the opportunity to provide advice and repairs on existing systems.