Irrigation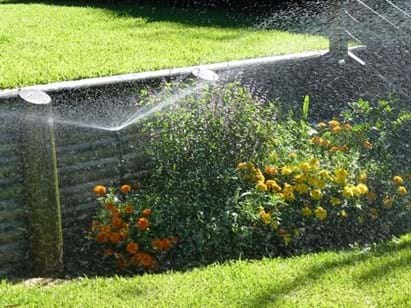 Irrigation serves many purposes in Australia. Efficient water delivery is important regardless of where distribution is required. From domestic, agriculture, horticulture and viticulture applications right through to industrial and civil uses. Getting the right advice is imperative. Our staff are constantly updating their skills to assist you with the latest technology to ensure we can match the best product for your project.
As distributors for all of the major brands in the irrigation industry, we work closely with our suppliers to provide you with the most up to date and comprehensive advice when you need it.
Our comprehensive range of irrigation equipment will suit every application.
Micro Irrigation
Dripline Systems
Spray Irrigation
Pipes and Tubing
Irrigation Fittings
Controllers & Valves
Valve Boxes
Irrigation Cable
Residential
Systems can be manual or automatic and can be fully installed by our team or we can provide you with design and advice for the do-it-yourself project.
Lawn and garden irrigation are made simple. From garden hoses and fittings to micro, pop-up and drip irrigation systems making the job of watering your garden easy and water efficient.
Commercial
Smart and precise distribution of water is imperative for commercial applications. GIWS portfolio of recent commercial projects includes golf courses, sporting fields, race tracks, school grounds, commercial gardens and storm water catchment.
Rural
Whether you need to repair an existing system or are ready to install a new, cost and water efficient system GIWS can assist. We are preferred dealers for Valley Irrigators and stock a comprehensive range of fittings and pipes for any application. Our team can advise how best to utilise your water supply.
Center Pivots
Lateral Irrigators
Travelling Irrigators
Dripline Systems
Filtration